Dubai, 17 November 2021
Dubai Airshow 2021: Collaborate with AVionix, Infoglobal Targets MENA Countries Market
Marketing Infoglobal
AVionix & Infoglobal booth at Dubai Airshow 2021
Infoglobal has participated in Dubai Airshow 2021 held on November 14-18, 2021 at DWC, Dubai Airshow Site. Cooperate with AVionix, a company from United Arab Emirates, Infoglobal set up a booth in the largest aerospace exhibition that held this year.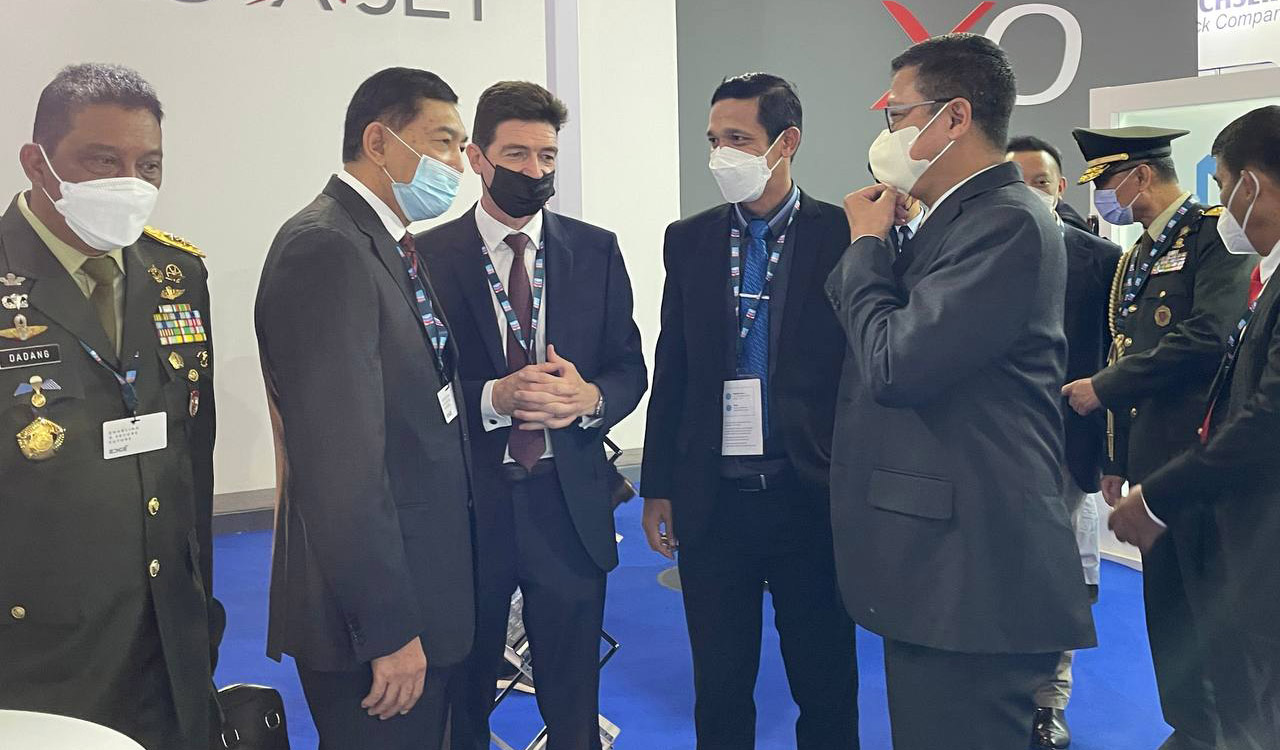 Ditjen Pothan Kemhan, Dadang Hendrayudha together with Special Assistant of the Minister of Defence, Sjafrie Sjamsuddin visit AVionix & Infoglobal booth in Dubai Airshow 2021 (16/11)
In the event, Infoglobal showcase its flagship avionics. They are EFD-5.5 for Hercules C-130, EFD-6.0 designed for Boeing 737-200, DVR F-16, DVR Hawk 100/200, and MPCD designed for Hawk 100/200.
The Dubai Airshow 2021 opens the opportunity for Infoglobal to market its products to United Arab Emirates and also MENA (Middle East and North Africa) countries that have large potential market. Therefore, Infoglobal will strengthen international cooperation and consistent to produce high-quality avionics products.